Apr 24, 09:26 AM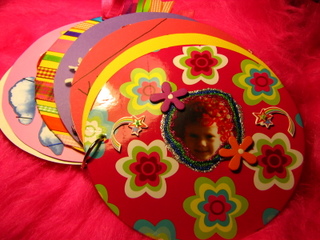 Here's my album, I used one that came free w/a magazine.

This is the first page, written in Finnish. It says : The story of a little redhaired girl.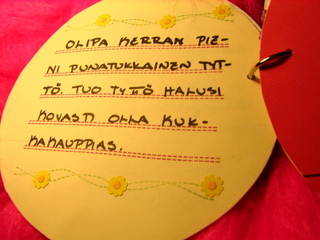 The story begins here.
"Once upon a time there was a little redhaired girl. That girl wanted to be a flowershop keeper" (sorry, don't know better word for it)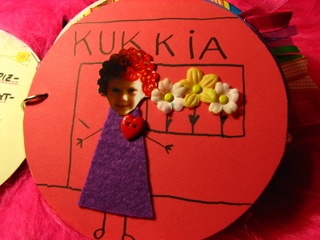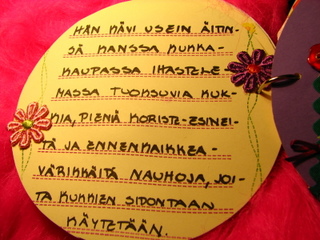 She went often to a flowershop (with her mom) to admire the fresh flowers, beautiful ornaments and most of all, the colorful ribbons used for flower tieing (sorry, no better word for that).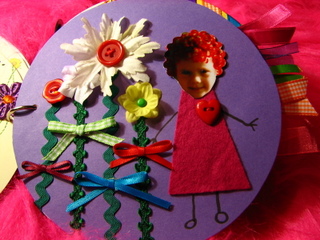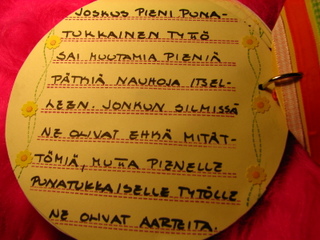 Every once in a while she got short strips of those ribbons for herself. one might see them as nothing, but for the little redhaired girl they were treasures.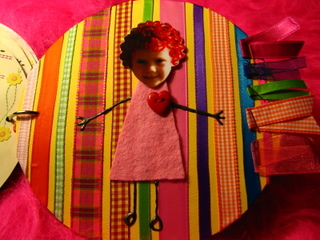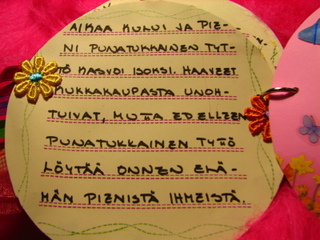 Time went by and the little redhaired girl grew up. Dreams of her own flower shop faded, but still the redhaired girl finds happines out of lifes little wonders.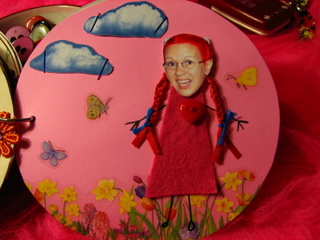 xoxo,
Raisa K.

Filed under: